ABOUT THE BOOK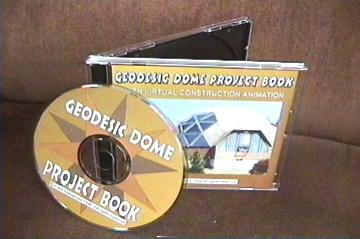 We are offering a 175+ page book on CD-ROM showing all of the steps we went through as we built one of the most photographed geodesic dome homes on the beautiful Oregon coast.
This book will give you an unprecedented look at what is involved with the many aspects of building your own full-sized geodesic dome home.
It is filled with beautiful color photos covering each step of our construction, helpful narrative, plus hints and tips to guide an owner/builder.
Geodesic dome homes are much stronger than conventional homes.
When properly designed and built, these structures can withstand wind loads, snow loads, and seismic loads much higher than normal homes.
Spacious and open living areas give geodesic dome homes a unique and irresistible charm.
Spend an hour in a dome and you will have a hard time living in a conventional home.